İnterview: Yusuf Çifci
This week at Mürekkep Söyleşiler, we talked to world-famous author
sarah jio
about her new novel "From London With Love"​.
Is there an origin story to your new novel?
Not in particlar. I came up with a general feeling for this story and it grew from there. I knew I wanted to set the book in London, and I had the Primrose Hıll setting in mind, but besides that, the characters just sort of began whispering to me and it took off from there!
In the preface, you mention that your current partner proposed marriage to you in London. Considered as a whole, is the novel a fiction or does it involve traces of your life as well?
Yes, my husband, Brandon, proposed to me in London—specifically the Notting Hill neighborhood—on a cold night in December of 2017. There is little about the novel that is autobiographical, but all of my stories have bits of me in them! My mom can always tell exactly which moments when she reads my books, ha! I did spend a lovely evening dining at the Royal Automobile Club in London, and that setting shares two scenes in the book, so I definitely drew upon my own life experiences and time in London for my various scenes.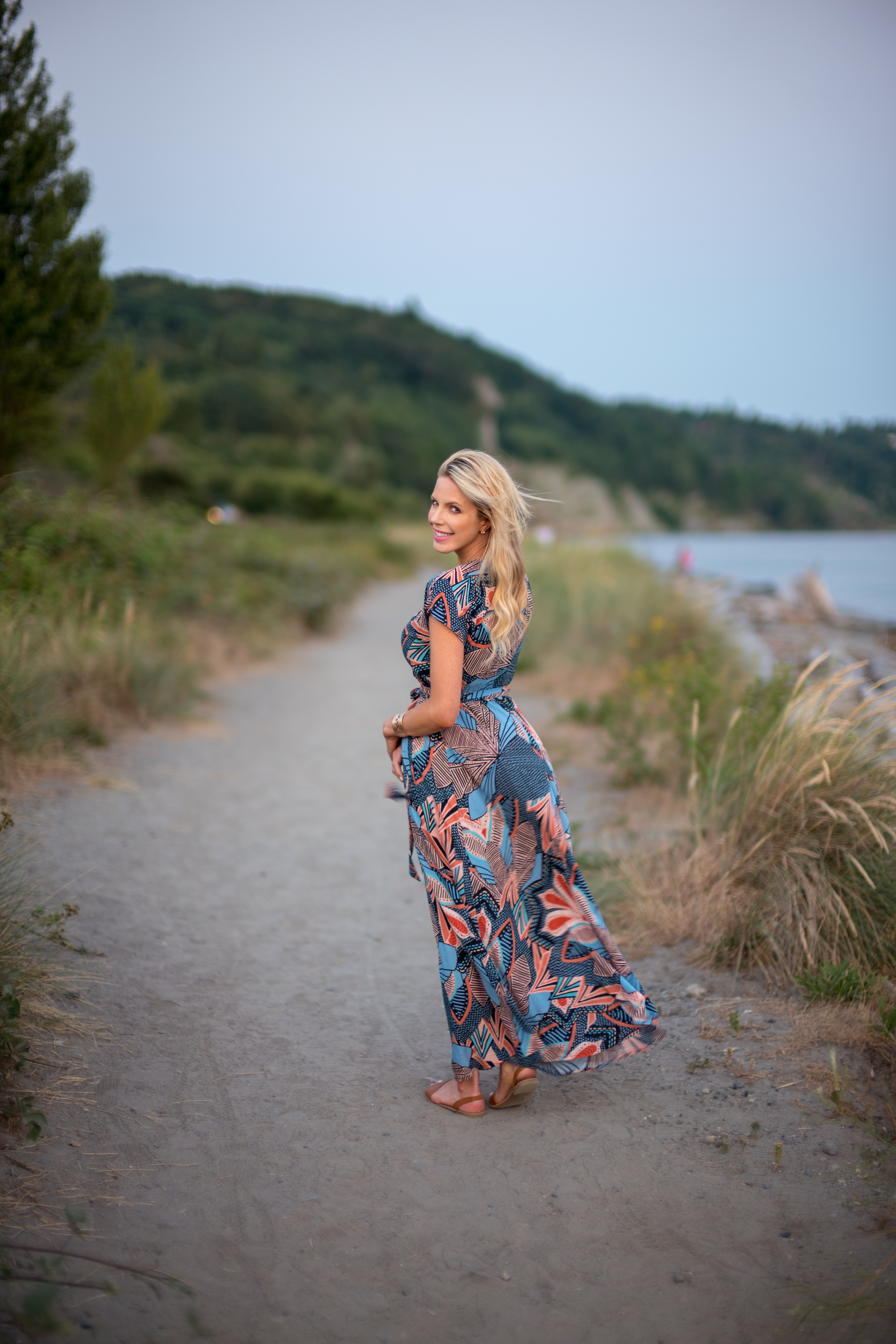 Following on that, what does London mean to you?
London has always held my interest, from teh time I was a young girl. My grandmother used to be fascinated with the royal family and read stacks of biographies about British people and novels set in Great Brittain. I suppose I developed my interest in London from her, but I also was fascinated to discover, after taking a 23 & Me genetic DNA test, that my specific DNA is almost 99 percent British. In fact, the majority of the traits I have, I've inhertied from British ancestors, particularly those who hail from London. I was shocked and fascinated! Beyond that, though, I love the city of London so much—the traditions, the history, the Queen, afternoon tea, all of it!
Back to the novel: As it was the case with your previous novels, in "With Love in London" you tell the story through two main characters. In this novel we get to meet with Eloise and Valentina. How did the idea emerge to bring these two characters together?
I'm really interested in all the ways we connect with others, and in this season of my life, motherhood is of particular interest to me. I am a mother to three boys (ages 15, 13, and 11) as well as three step children (ages 17, 15, and 13). I do a lot of mothering in this house, and am up at 5 AM each morning to make six school lunches. It's a busy and wild life, but I am grateful to be a mother to these six wonderful human beings. In With Love From London, I got to explore something I have never experienced—the estrangement from a parent and how that affects both mother and child. I really put myself in the shoes of both Eloise and Valentina and felt all of their emotions as I wrote their divergent stories. I could relate to both of them and come to love each of them equally and dearly.
Your novels usually take place in Seattle, which is where you live. Was it challenging to take the story to London?
Yes, I do love setting books in Seattle as I have lived here my whole life and know it so well—and still love it! There is no place like home, right? But I traveled to London many times prior to writing this new novel, and each trip served as research for me and paved the way to the story I was able to create. The great thing about being an author is that everything (and I mean everything!) is research. I am always studying, watching, listening and gathering interesting information for whatever novel is brewing in my mind.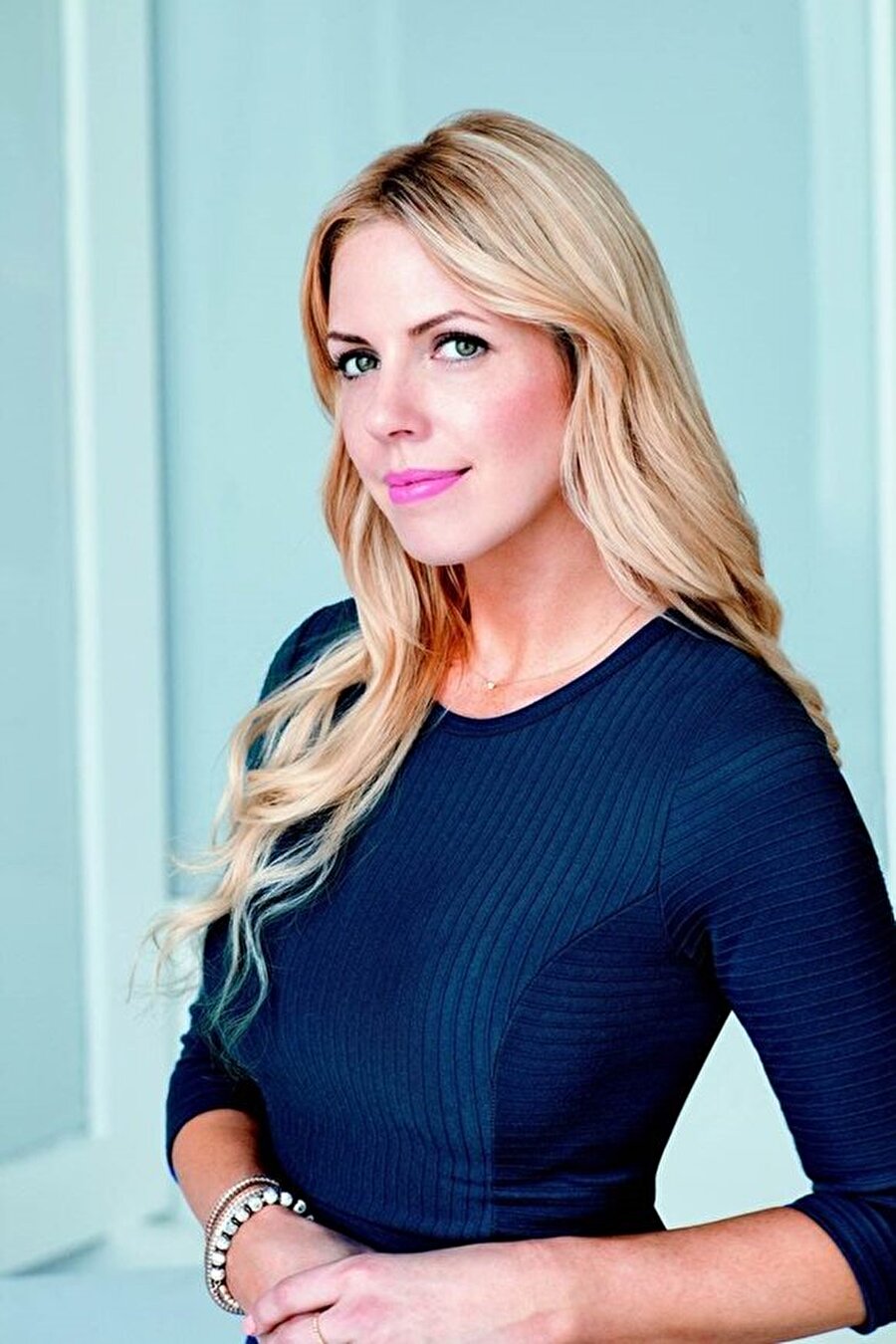 Unfortunate events usually follow your characters in your novels. For example, in this novel, what happens to Eloise in Royal Automobile Club with Roger Williams… Don't you think you're being too harsh on your characters?
Maybe so, ha! But I do think that challenges make life more interesting. Difficult situations bring out our true character and teach us who we really are. In that way, I guess I do like to give my characters some twists and turns in their lives. After all, my favorite people—both real and fictional—are not perfect and do not live perfect lives. They are flawed, as we all are, and they are human. I love to write about people who find themselves in a place of brokenness but find the strength not to succumb to that brokenness, you know? I love the strength and resiliancy of the human spirit.
Your previous novel is called "From Paris with Flowers". Could your next novel be "Hello from Istanbul"?
Hello from Istanbul! That has a nice ring to it. Perhaps you have just named my next novel? Maybe! I have been thinking about setting a book in Istanbul for years, and believe me, one day I will. But it has to be absolutely perfect! Turky is such an important country to me and my readers are a huge part of my heart. Because of that, if and when I set a book in Turkey (hopefully soon!) it needs to be perfect as can be as I want it to be a special gift to my beautiful Turkish readers.
Your books are generally described as those that do not tire the reader out and can be read in one breath on the beach or on the subway. Is that exactly what you were aiming to do?
That is such a compliment, and indeed the type of books I like to read, too. A book reviewer in the US once gave me one of the greatest compliments about my writing that I will never forget. She said something like, "You know what I love about Sarah Jio's books? She doesn't spend six pages describing a blade of grass in the park." I laughed and smiled about that. The truth is, I write the books that I would want to read. I like things to move along—not too fast, not too slow. I like a sprinkling of mystery, history and lots of love.
Turkish people like you very much. Do you think why do Turkish readers like you very much?
I will always be so touched and amazed at the outpouring of love I have recieved from Turkey. It continually amazes me. I have had the good fortune of visiting Istanbul twice to attend reader events and sign books, and both remain some of the most lovely highlights of my writing career. People ask me often why Turkish readers have embraced my books in such a big way over the years, and why I'll never know the exact answer, I do think it's because you all are big-hearted people and feel things deeply, the way I do. I don't think I've ever been hugged more in my life than when I was in Turkey.
What do you want to say your Turkish readers?
I want to say thank you—so much—for your love and kindness to me. People often think that authors and artists don't read all of their social media messages, but I do! I try to read every single one! They warm my heart and give me the energy and excitement to keep writing! Also, I'm so sorry that I couldn't be in Istanbul for the launch of my new novel, but I am hopeful that I can make a trip later this year or shortly after. I'm already working on a new novel, and I can't wait to share it with you all. Thank you for loving my books and for all of your warmth to me. If there was ever a country with the biggest heart, it's Turkey.
8 Short Questions 8 Short Answers
The first music album you bought
I grew up off of an island near Seattle (Bainbridge Island, where my first novel, The Violets of March, was set) and I was a teenager when the grunge/alternative rock scene was huge. I used to take ferries over to Seattle with my friends and go to record stores. I used to love the Cranberries so much (I still do!) and one of my earliest purchases was the "No Need to Argue" album.
The album you've been listening to lately
I love all music, but especially jazz. I'm a huge jazz fan! When I write, I listen to all kinds of music, and lately I've been obsessed with the pianist Alexis Ffrench. His song "Bluebird" is often on repeat when I'm writing!
The first movie you watched in the cinema
You know what? I can't remember the first movie I watched in a theater (it was probably a Disney movie of some kind! But, I can tell you that I had my first kiss in the movie Jurassic Park! I was 14 or 15, and I was so nervous after he kissed me, I kept a piece of licorace in my mouth for the rest of the movie!
Three of your favorite authors
The Irish author Maeve Binchy who I adored as a teen and young adult (and still do!), L.M. Montgomery who wrote the Anne of Green Gables books, and the great novelist and screenwriter Nora Ephron—all mean a great deal to me.
The first poem you memorized
At some point, I memorized "The Road Not Taken" by Robert Frost, but if you asked me to recite it today, I would almost definitely fail the assignment. J
Three books that have influenced you
"Sarah's Key" by Tatiana de Rosnay (I cried my eyes out and thought a lot about how novels can make a reader feel deeply.)
"Imoveable Feast: A Paris Christmas" by John Baxter (I read this in one night while traveling alone in Paris—I literally stayed up all night reading it. The food descriptions are delicious!)
"The Thorn Birds" by Colleen McCullough (I found this book in a free book bin at a resort in Tahiti in my twenties and read it in a few days. I was absolutely transfixed with the storytelling and emotional depth.)
The first theater play you watched
When I was little, my parents would take us to see the ballet, "The Nutcracker" every year at Christmastime. I also saw C.S. Lewis' "The Lion the Witch and the Wardrobe" as a young girl and absolutely loved it.
The most used word of the day
Can I tell you a word that I don't use but one that my kids use way too much in this house? Ha! Maybe this is not popular in Turkey, but American teenagers are obsessed with saying the word "bruh." What it means, I'm not entirely sure, and it kind of drives me crazy. I recently said to my 15-year-old son, "Please don't call your mommy 'bruh'!"