Interview: Yusuf Çifci
(Click to see Turkish version of the interwiew.)
We know her from his own "alaturca" style covers of the world wide bands Radiohead, Nirvana, Aerosmith, Depeche Mode.
With her stick that she always carry, her interesting heeled shoes and unusual music style is one of shefita's most remarkable features.
We have an interview with Israel singer Shefita this week in Mürekkep Söyleşiler.
Everybody has a story about meeting with music. How did your story start?
It started in my mother's Pregnancy belly. She used to put on it earphones with the Beatles and Led Zeppelin so when I went out, I knew all the words by heart and very soon I started performing on the stage.
You covered the songs of the well-known singers and the bands like Radiohead, Depeche Mode with your own style. How did you decide this?
Artists from all over the world ask me, sometimes even begging, that I do a cover version for them because they know I can make it special and to help their careers. Some of them are just good friends of mine and some of them were even my lovers, like Kurt Cobain ... Just before he died he told me that his last wish was for me to cover Nirvana's lithium. So I did!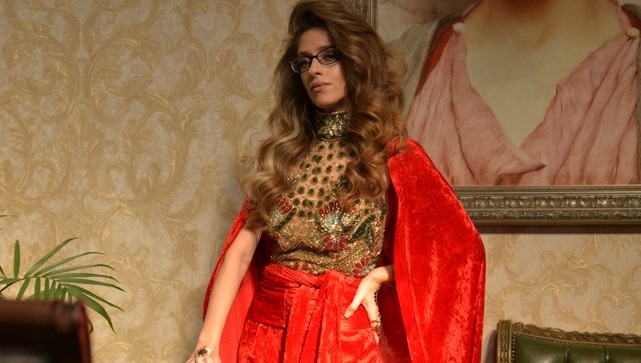 Well, what kinds of reactions do you take?
What do you mean?! Everybody loves me! People send me videos of them doing lipsing to my versions and I get tons of compliments! Once in a while I get a furious response but I'm not offended. It's usually just someone who needs a hug or someone who takes life too seriously.
Why are you more popular with the songs of the other singers instead of your own songs?
I guess it's because i'm so good with making oriental middle-eastren versions! I love to take a well known song and interpatet it in a way that no one heard before. People always tell me that after they listen to my versions they finally understood the lyrics and think about this song diferently than they use to think... But i do have original songs to, you can find it easly on YouTube or in my concerts.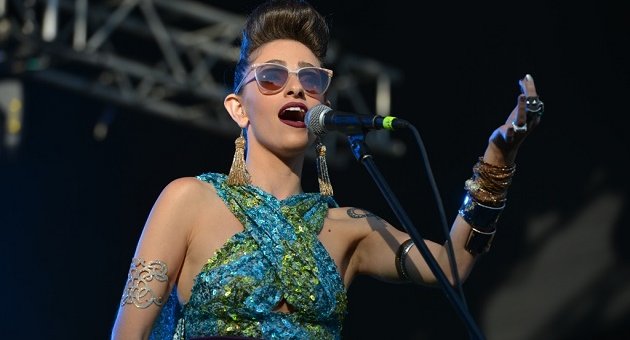 Well, will we listen a new album consisting of only the songs of Shefita?
Definitely! Patience my love ... I'm working on some new materials now and after recording I'll make an album.
You held your first concert in Turkey in 2016 for Nilüfer Musical Feast. What kind of experience was it?
It was just AMAZING! First of all i must say that you Turkish people are so great, positive people with the best energy! The audience welcomed me and my band with open arms and lots of warm applause.
 Well, will you held a new concert again in Turkey in a short time?
I hope! I really want to come back with the band and a new dress that I will make especially for you, my Turkish fans! Do you have any suggestions for me where to go next time?
When I listen to you, I hear the tones that aren't so strange to me. Your style is so near to Turkish music style. Do you think so?
I feel that many styles in music are connected to each other, so I don't surprised at all that you feel like this. So many genres are related to another genres. This is how our world build, from evolutions of cultures and music, and I believe that because of that reason, we can communicate even with people from very different countries that doesn't necessarily understand the same language. There are many genres in my blood and in my soul, so the answer is 'yes' – I feel a connection to the Turkish music as well.
Do you listen any Turkish singer?
Oh my god, you Turkish have some amazing artists! I don't know many of them but i can tell you that i realy like Muazzez Ersoy, Ibrahim Tatlıses, Bülent Ersoy and Zara. They all have lots of soul and incredible techniqu!
 Lastly, what do you want to say to your fans in Turkey?
Although I have only preformed to you once, I feel very attached to the Turky. You have a wonderful country, great food, and a very rich culture. I hope you remain positive and liberal just like you are, and I wish you all a peaceful life without terror!